Kenyan teen socialite Shakila has without a doubt made a name for herself in the entertainment industry.
Despite the controversial means through which she has risen to fame, fact remains that the 19-year-old girl is now under the microscope of many netizens who are always keen on what she posts.
Everything she says is now taken with a pinch of salt after her retraction of claims that she had allegedly slept with Khaligraph Jones and a host of other Kenyan celebrities.
On her Instagram stories, she has been bragging on how she gets paid hundreds of thousands just to shoot simple videos which she posts on her social media pages.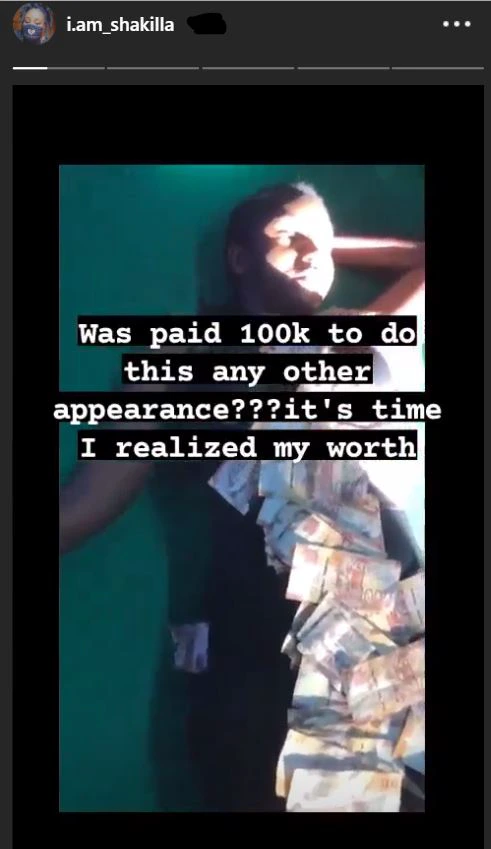 Most recently, Shakila took to the interwebs to show off the huge amount of money she purportedly makes from her OnlyFans account.
British content subscription service based in London, United Kingdom. On the platform, content creators earn money from users who subscribe to their content. The users are their fans.
OnlyFans is a British content subscription service based in London, United Kingdom which is popular with sex workers.
Content creators can earn money from users who subscribe to their content allows them to receive funding directly from their fans.
The screenshot went viral and people were shocked by how such a young girl could be earning such a huge amount.
Some fans were, however, suspicious of the numbers.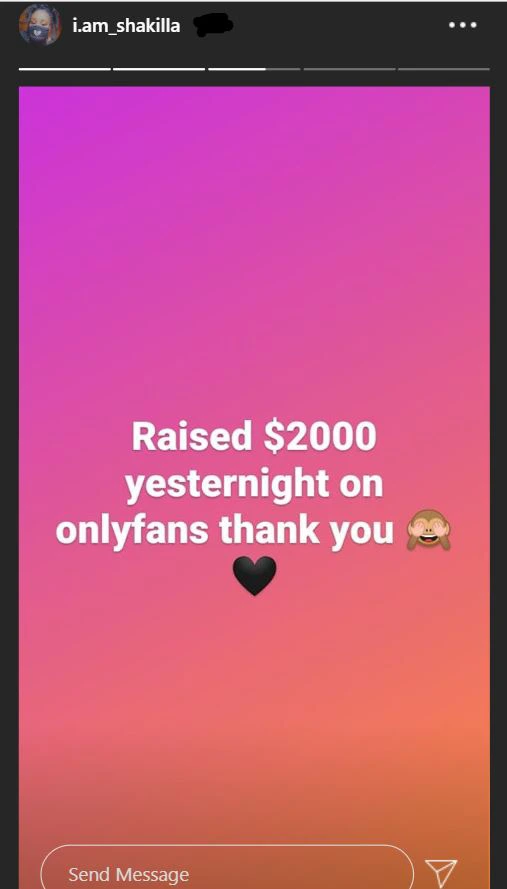 Within no time, one netizen had already contacted Blogger Edgar Obare with claims that Shakila's post was a downloaded picture on Google.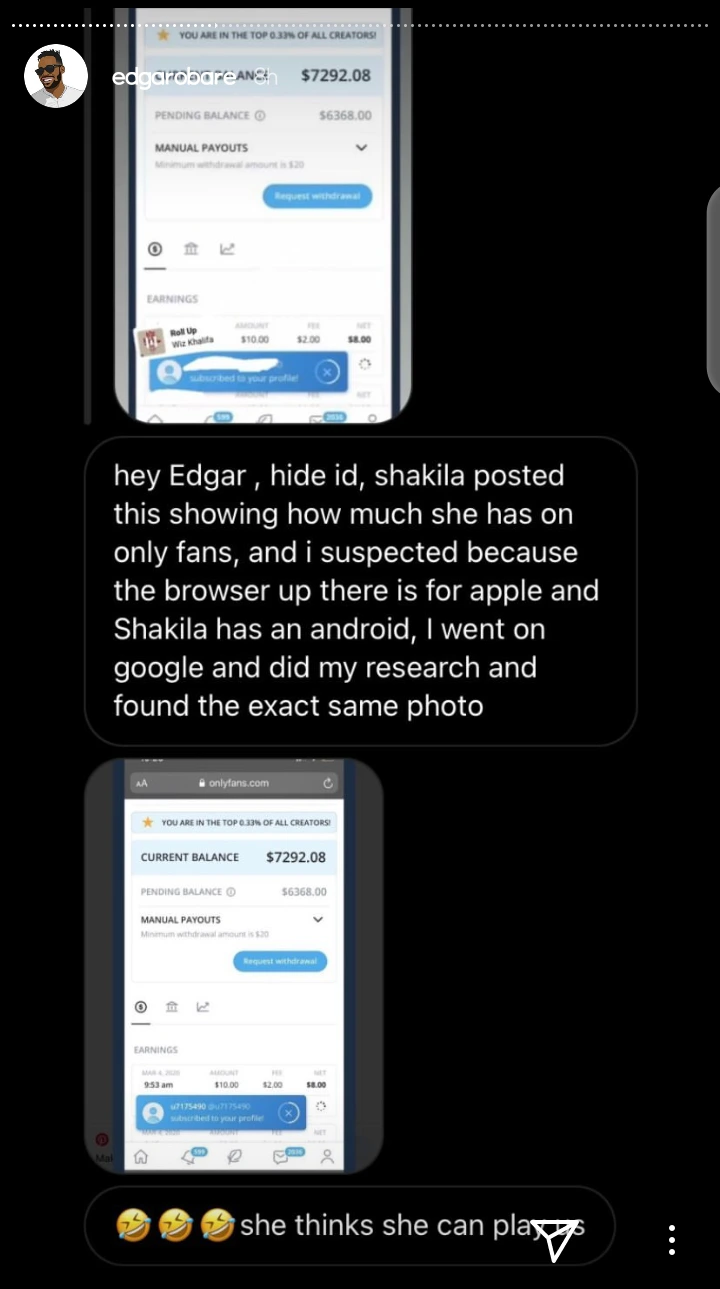 Fans reacted agreeing it was true since most of them had seen Shakilla with an Android and not an iPhone.
The screenshot clearly showed that it was a download and nothing more.
A personal search of mine resulted in the same and I was able to acquire the same OnlyFans screenshot used by Shakila to lie of earning more than $7,000 on OnlyFans platform.
Just yesterday, Shakila released what looked like a Gengetone track titled Ndovu, in which she appears rapping, flaunting cash, arranging wads of notes on the table, and inside her chest.
In the video, the 19-year-old twerks and shakes her chest with her hands while smiling.
Opened beer bottles also appear in the room where the controversial video is shot.
The video hit the airwaves barely a week after Shakila publicly pleaded for financial support to be able to defend herself from a defamation suit filed by Harambee Stars captain Victor Wanyama.
Wanyama sued the teen socialite after she made claims against him during a live interview on Instagram but later conceded she never imagined 'this thing will be this serious'.
Watch the full video below.
Comments
comments