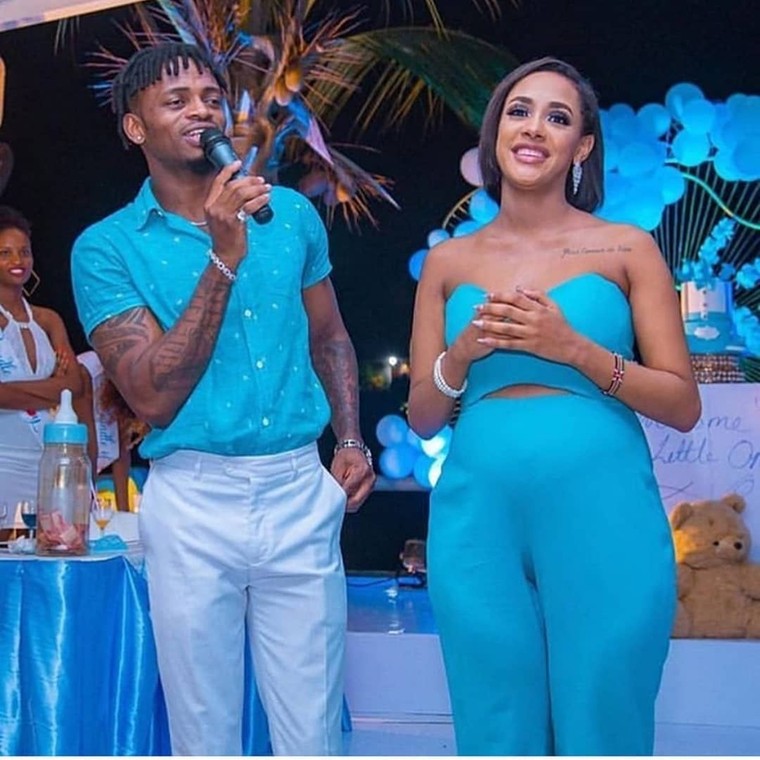 Kenyan soft spoken radio presenter cum musician Tanasha Donna who is also Diamond Platnumz's current wife can no longer hold her silence following all the rumors spread about her and her young family.
Tanasha who is heavily pregnant with a young Simba  expressed her disappointment in what bloggers are filling their tabloids with. She is in particular cursing the idle souls thatare spreading rumors against her unborn baby.
"A woman can't have some privacy without the media and blogs making up 100% pure lies and made up stories for clout then when you read the horrible things they write about a child, to make matters worse all lies you even wonder what's wrong with this world…" read part of her caption as seen by Uhondo.
She went ahead to say that people just wont let her concentrate on her family as they keep insinuating that something is wrong just because she does not post all her life. Ms Tanasha prayed that the idle mongers find something better to do before devil takes control of their souls.
"When one decides to go silent and focus on their brand and family they immediately insinuate that you're suffering or start cooking up their lies. Thank God it's all good energy on my end. I pray for those sad idle souls. Like they say an idle mind is the devils playground," said Diamond's boo.
Tanasha and Diamond will be welcoming their baby before the year ends.
Comments
comments