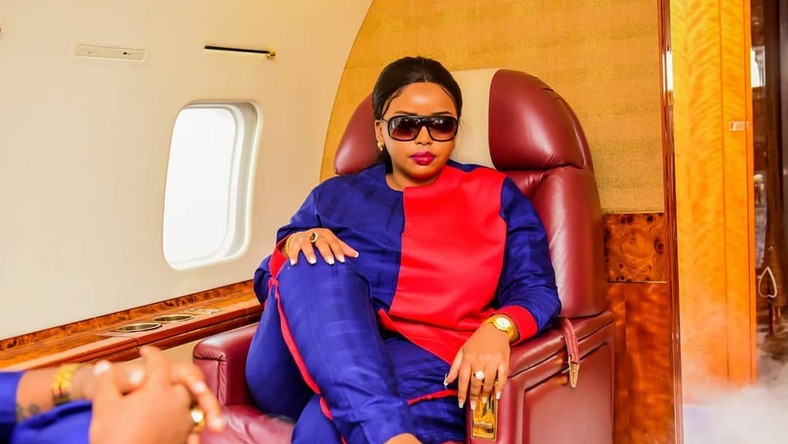 In April this year, The oracle Of God preacher, Rev. Lucy Natasha jetted into the country with a brand new jet after a mission abroad. This got many tongues waggling on how the flamboyant city preacher could afford such an expensive facility.
The preacher has however come out to make it clear to the concerned parties that it should not be a big deal if she acquired a jet, when politicians purchase the  same for their own needs, no one raises concerns.
"I don't know why people make it a big deal when a preacher gets a private jet and they don't do the same when a politician does the same," stated Natasha in an interview with a local magazine.
She went ahead to say that if Jesus was doing ministries in the modern day, he would use the same facility.
"I trust that if Jesus was preaching during these days, he would be using such facilities," added Rev Natasha.
The preacher has gone on missions in more than fifty countries and insists that accomplishing more missions requires both money and speed.
Comments
comments