Churchill comedian Ben Maurice Omondi (Othuol Othuol) was laid to rest on Saturday, October 24.
Othuol was buried in Ndere village, Siaya County, in a star-studded event.
The comedian passed away on Sunday, October 11 after battling a brain tumour for a long time. He also suffered from tuberculosis.
Kiss FM presenter Felix Odiwour (Jalang'o) and comedian Teacher Wanjiku led the artists in mourning the deceased.
Mourners, later on, sang and danced in memory of the late comedian.
Two days after Othuol's burial, Kevin Otieno Koboch took to Facebook last night to pass the family's gratitude to those who stood by them all through the grieving period to the point of giving Othuol a decent burial.
On his post, he attached some photos of his family at the burial with the caption, "I want to take this opportunity to thank all those in the entertainment industry in Kenya and everyone who made the burial of my brother Othuol successful."
Adding, "your prayers, kindness, moral and financial support enabled us to give Ben Maurice Onyango a decent send-off and we appreciate you all."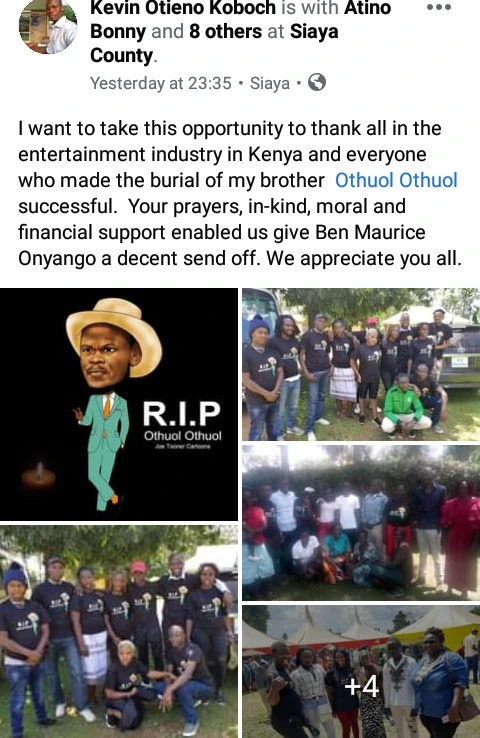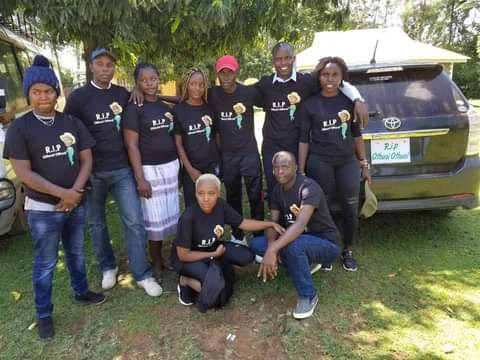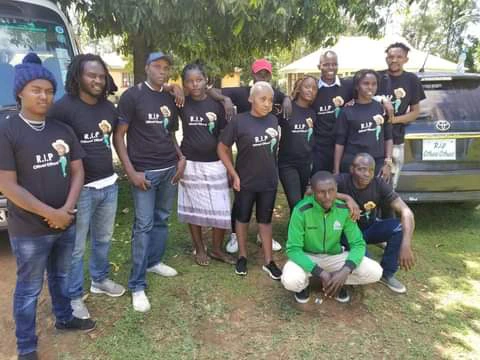 Looking at the photos that Kevin shared, one thing that I can be spotted in the background are the well-furnished houses.
One house which is on the right has new iron sheets with walls finished in a grey roughcast while another one on the left having a cream painted wall and what looks like Galsheet iron sheets.
Here are some zoomed-in pictures…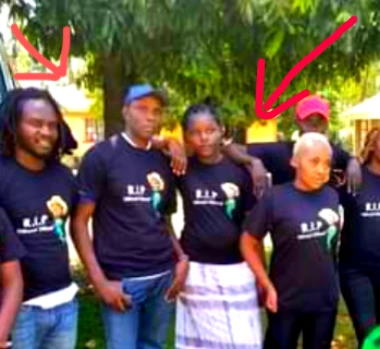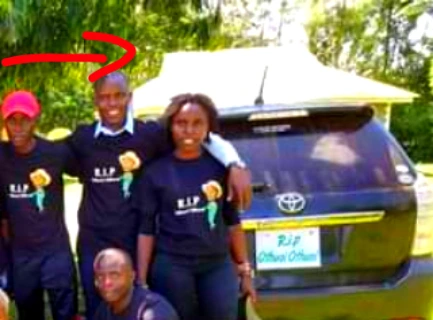 Editor's note…
While listening to Kevin Koboch deliver his speech during the Othuol's burial, I was moved by the amazing eulogy he delivered with finer details.
Kevin whom I learnt to be Othuol's Brother on October 11th after he shared some throwback photos of himself and Othuol in the village is the person I knew would best tell us their relationship as people of the same womb and as well how Othuol's real life was.
On that burial day, Kevin traced the life of Othuol through what I would call a history lesson telling mourners at Ndere and those of us who were following the funeral live on Facebook how the two brothers only got to know each other after their high school lives and his experience with Ben.
At one point in his speech, he revealed that their mother died in the year 2003 and that Othuol never got a chance to see, meet or know her.
Not even to see a picture of her because there hadn't been any that had been taken of her before she passed away.
But one sad incident in Othuol's life that Kevin narrated which nearly made me shed tears was about the day Othuol went to visit his mother.
Oblivious that she was dead, Othuol had bought some tailored clothes for his mother after imagining what size she might be plus some shopping to surprise her.
When he got home to for him to meet her, he received the heartbreaking news that his mother had died years ago.
That upon receiving the news, the heartbroken Othuol dropped and poured everything he had bought for his mother including the shopping and sobbed uncontrollably because of the pain he was feeling inside.
That he was only comforted by his grandmother.
I think you should all listen to Kevin narrate this incident himself.
Comments
comments