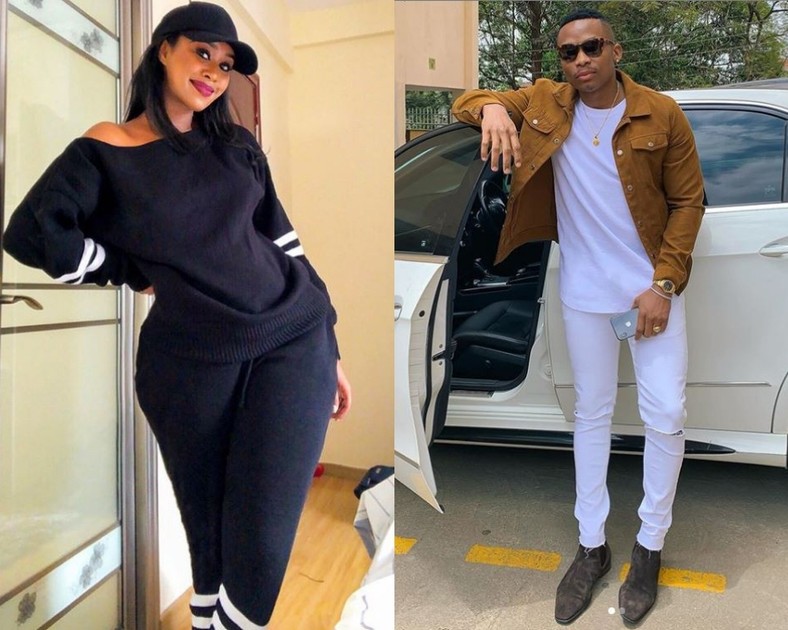 After singer Otile Brown broke up with socialite Vera Sidika, he eventually found a shoulder to lean on with an Ethiopian beauty, Nabayet. The two showered each other with love, but now those days are over.
Otile Brown recently tried to please the lass by writing her a song dubbed Nabayet in a bid to win her back. His efforts has however proved sterile after Nabbi turned the apology down but not in a savage manner. The lady posted that love is not a game and it takes more than lyrics to heal from a heart break. She however said that she has no beef with the singer and will always wish him the best.
"Dear in laws, y'all are the sweetest and I have seen your kind words and wavering support since day one and I have no idea what I did to deserve such love. However, love is not a game, heartbreak is not a joke. It's going to take a lit more than a song to heal and rekindle. My heart will always be at for him but unfortunately life has brought us here. I appreciate the effort, I really do. It takes one hell of a man to put aside pride and apologize. Maybe one day we will cross paths again. OB I am forever grateful for you. I will always be praying for your success and wishing you all the best in life," she posted.
Otile Brown is yet to pull another creative way to win the lass back but whatever it will be, it must not be a song.
Comments
comments