With the current trend in the rise of digital influencing and content creation, celebrities have taken advantage and have created brands in their kids.
There are several celebrity kids with a large following on their social media accounts which they use to influence brands.
Brands are currently approaching people with a large following and using them to market their products.
There are a number of celebrity kids who have already secured their brags from advertisements and influencing brands from different products.
So below is a brief list of the top 4 of these kids whom we feel are already well poised for future success in influencing.
1. Blessed Tugi
Tugi is the son of comedian celestine Njugush and Celestine Ndinda.
With a following of over 90k+ subscribers on youtube, Tugi is already a brand ambassador to a suit wears shop called Ashoks sunny Nairobi.
He is also the brand-influencer for 254 Mini Boys which is a clothes shop in Nairobi Kenya.
Tugi recently had the chance to fly as captain by flite star, a flying company.
2. Ladashabell Wambui
Ladadasha is the daughter of celebrity couple Dj Mo and Size 8 reborn.
With an Instagram following of over 400K followers on Instagram, the young beauty was the official brand ambassador for SoftCare baby diapers and currently is the brand ambassador for the Kid's Bedroom, a kid's clothes shop in Nairobi Kenya.
3. Lamar Munene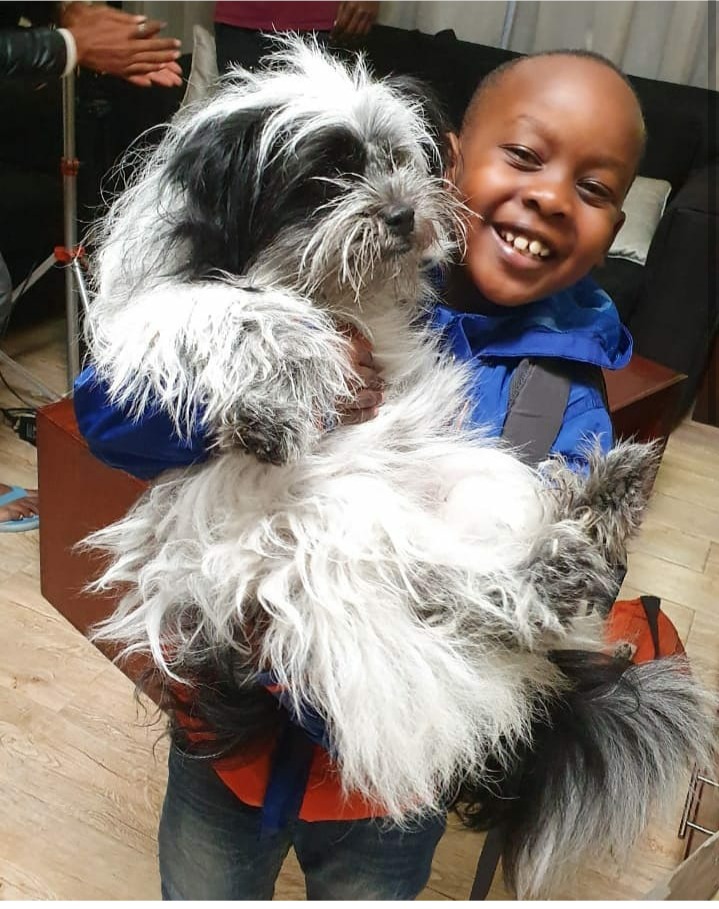 Lamar Munene alias Benjamin on the Junior TV series show that airs locally on Sunday is an upcoming young talented actor.
His mother is known as Aisha Wanjiku, a popular TV show host.
Lamar Munene at the age of 8 is already reaching for the sky, Lamar is an actor, runway model and brand ambassador.
His first debut was when he started acting on TV commercials.
Lamar has been a runway model since the age of 3 and it has really helped him build his confidence, he has shown the young generation that everything is possible.
4. Taji WaJesus
Taji is the son of Kabi and Milly WaJesus, who are a Kenyan Youtube couple. At only one month, Taji is already a landowner down at the coast, and the construction of his beach home is ongoing.
He is also the official brand ambassador for pampers Kenya, Adenzo Comfies and Koolkidz baby shop.
He is currently at over 152k followers on Instagram.
Comments
comments